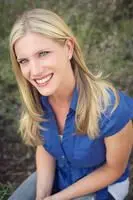 Hello and welcome! My name is Amy Dickerson and I am a Licensed Marriage and Family Therapist. I obtained my master's degree from the University of La Verne in 2008, and completed a thorough internship working as a lead counselor with children and adolescents in a school-based setting, as well as seeing couples, families, and individuals in an agency setting. I also currently work in private practice in San Dimas, CA.
I tailor my approach to working with each client based on their needs as an individual, couple, or family. Some theoretical orientations that I use with clients include Cognitive Behavioral Therapy, Family Therapy, Solution Focused Therapy, Play and Art Therapy, Person Centered Therapy, among others.
I am competent to provide services for a wide variety of relational and mental health issues including, but not limited to:
*Depression
*Anxiety Disorders (GAD, OCD, Social Anxiety, etc.)
*Perinatal Mood and Anxiety Disorders
*Stress Management
*Self Esteem
*Coping with Adjustments
*Trauma
*Divorce
*Grief and Loss
*Social Skills
*Communication Difficulties
I have a specific interest in working with mothers who are struggling either in pregnancy, the postpartum period, or in parenting and adjustment. After my own battle with adjustment after having my first child, I found myself knowing how blessed I truly was, but wishing that I could FEEL those blessings. Instead I felt alone and afraid. Through proper self care and support I was able to heal and come to embrace the new life that I had been blessed with. I would be honored to help you along your journey.
Life has its ups and downs. Many times when faced with an adjustment, however large or small, individuals or the family find themselves struggling with hardship and a range of emotions. Depression and Anxiety are disorders that can leave you feeling robbed, as if you cannot feel your blessings that life has given you. As a Marriage and Family Therapist my goal is to help my clients to be able to truly embrace life and feel their blessings. Counseling is available for all ages. I enjoy, and have experience, working with children, adolescents, and adults.
Thank you for considering me to help you along your journey! Take good care!
Amy Dickerson, LMFT
Education:
B.S. Psychology (2006). University of La Verne
M.S. Marriage & Family Therapy (2008). University of La Verne
Licensed Marriage & Family Therapist, December 2012. License #MFC 52821
Additional Training:
Certificate Training through Postpartum Support International (2012)
Certificate Training through LA County Perinatal Mental Health Task Force (2013)

Professional Activities and Memberships:
Professional Member of CAMFT (California Association of Marriage and Family Therapist) since 2007.
Professional Member of Postpartum Support International since 2012.
LA County Perinatal Mental Health Task Force