Welcome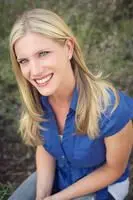 Hello and Welcome!
Are you struggling in your personal life or your relationships? Are you facing a tough adjustment and having trouble coping? Are you depressed, anxious, or feel out of control in a certain area in your life? If so, you aren't alone. Therapy may be a great tool for you to help you to cope with life's challenges.
As a marriage and family therapist, I understand that life is a richly awarding experience, but there are many difficult transitions along the way that may hinder you from feeling your blessings.
Through therapy you can feel heard, be validated, and become the person that you want to be. Call for compassionate help today. A free initial 10-minute phone consultation can help you decide if therapy is the right fit for your struggle!
Amy Dickerson, LMFT
Licensed in CA LMFT-52821 and AZ LMFT-15777
(909) 532-2571